About the Estate
A move to Dunblane lifestyle & Equestrian Estate is a move back to nature.
Your family will flourish in the wide open spaces…a place for your children to play in safety. Ride your own horses or simply enjoy the natural flora and fauna. Dunblane Lifestyle & Equestrian Estate combines the convenience of modern living with old fashioned values; a get-up-and-go lifestyle with the added benefit of safety and security.
This upmarket development is situated in Bredell near Benoni & Kempton Park and is close to schools, the R21. Johannesburg, Pretoria and OR Tambo International Airport.
Property & Stands
Each stand in Dunblane Lifestyle & Equestrian Estate measures a minimum of 7500m2. Many locations include exclusive water frontage, and each home measures no less than 400m2.
Pinnacle of Life
At Dunblane Lifestyle & Equestrian Estate, there are no mundane moments. The combination of luxurious living and tranquil country atmosphere, within the beautiful borders of a safe environment, is a recipe for success.
Relax in the comfort of your luxury waterfront stand, delight in the beauty of your natural surroundings or simply take off from our helipad on your next business trip.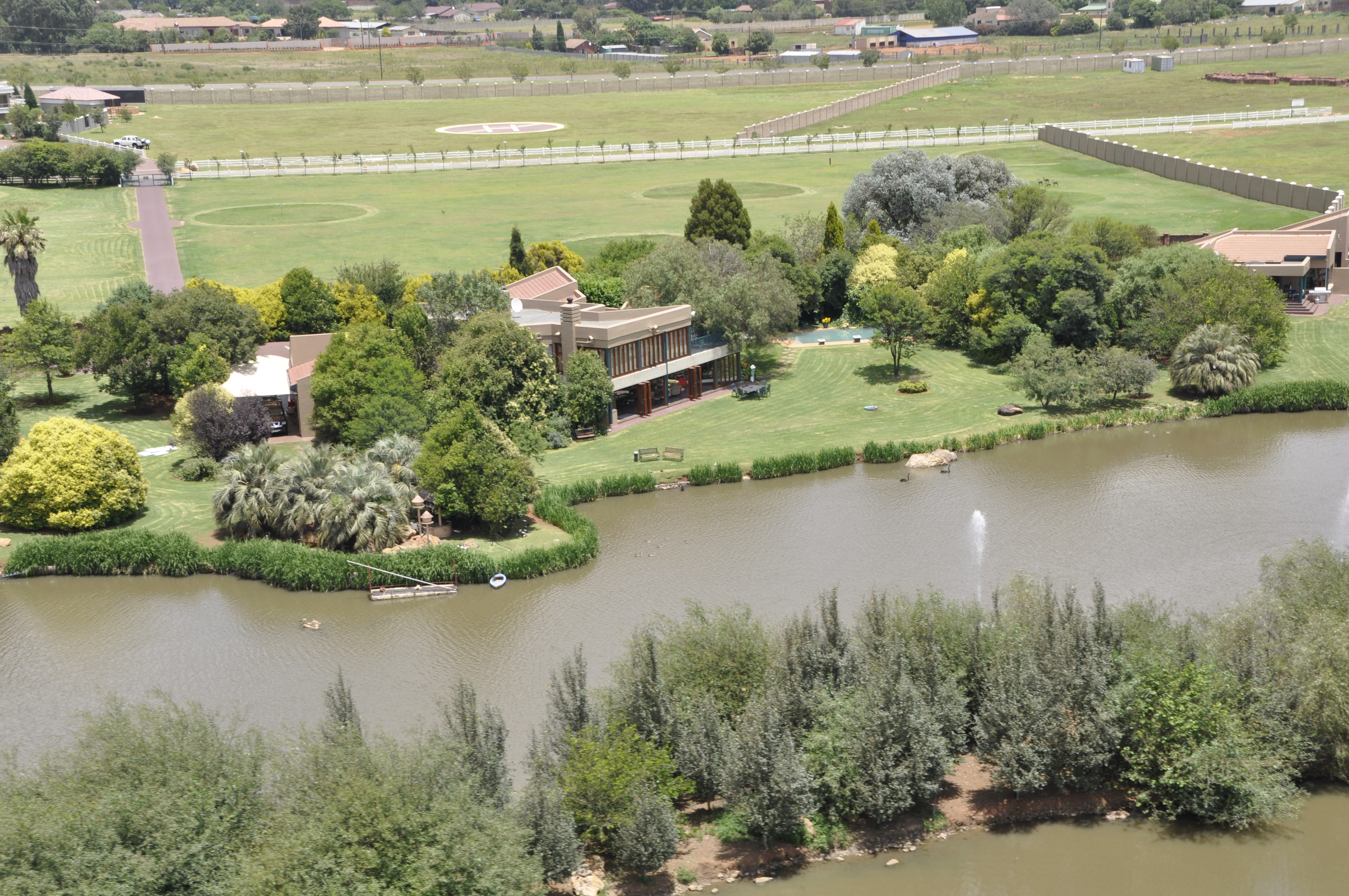 Dunblane Equestrian Centre
Dunblane is built around a state-of-the-art Equestrian Centre, with top-class facilities which include two automated horse walkers, a hydro spa and natural grazing during the day.